Video Resources and Recordings
The Virginia War Memorial provides a variety of free video resources for educators and learners of all ages. View the award-winning documentary series Virginians at War, see recordings of all of the VWM's past Livestream programs, and enjoy special educator-created videos targeted for the classroom.
Livestream recordings
The Education Department holds several Livestreams a month, and recordings are posted shortly after each program. Programs include special monthly series including "Salute to Service" and "Eyewitness to History," in addition to lessons and lectures from VWM staff and guest speakers. See all upcoming Livestreams here.
Click for links to all livestream recordings
Enjoy playlists of each of our monthly series on Vimeo as well:
Salute to Service
Eyewitness to History
From the Archives
From the Collection
Research and Caring for your Collections
See the recordings of our amazing full-day program, "World War II: The Air War" (June 16, 2021)
---
Virginians at war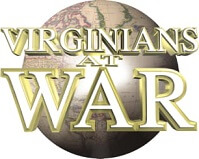 The Memorial's award-winning Virginians at War documentary series is now streaming for free on YouTube and Vimeo. Educators may request a DVD set of the Memorial's films free of charge. Please contact: education@vawarmemorial.org
The latest documentary film, Known but to God – The Tomb of the Unknown Soldier, is now available for viewing. The film won the 2023
Bronze Telly Award for Non-Broadcast General-History.
click for full list of Virginians at War films with descriptions
click for full list of Virginians at War films (titles only)
Explore this award-winning series on the Virginia War Memorial's Vimeo page
View supplemental resource packets and resources for each Virginians at War film below.
---
AWARDS: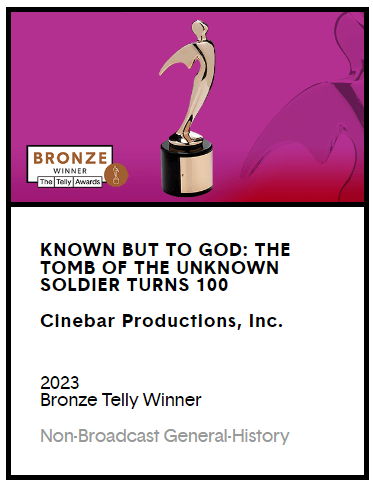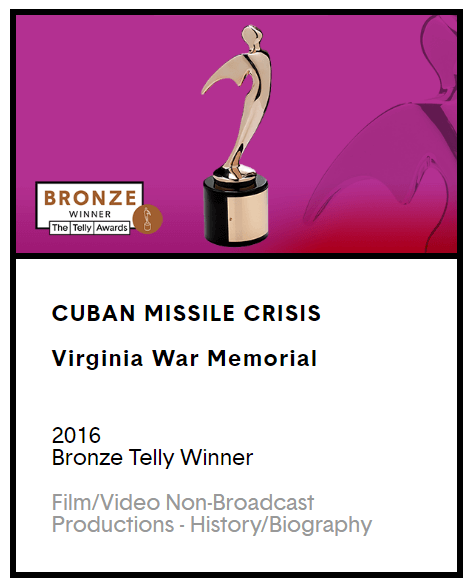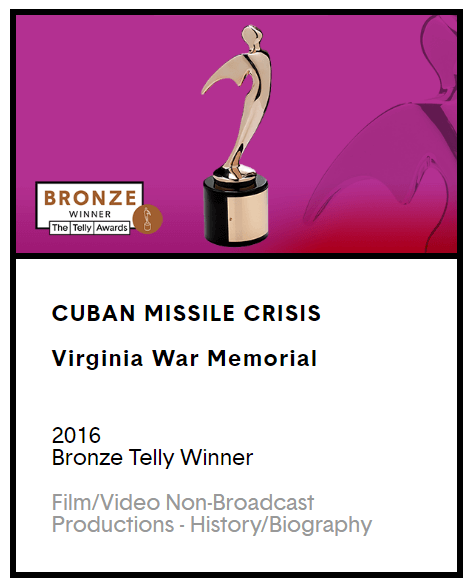 Educator videos and additional resources
Additional resources include transcripts and resource packets for Virginians at War films, activities for students and families, and more. Resources are sorted by conflict:
Early War (pre-WWII) Resources
World War II Resources
Korean War Resources
Vietnam War Resources
Cold War Resources
Global War on Terrorism Resources
Resources on General Military History (not conflict specific)
Activities for Children 
Looking for some additional reading material? Enjoy VWM Director Clay Mountcastle discussing his favorite books on Military History:
Great Books on War Part I
Great Books on War Part II
Are you an educator and looking for something to support your lessons in the classroom? Get in touch with our Education Department at education@vawarmemorial.org and let us know what we can do for you!