Resources and Activities
The Virginia War Memorial provides free educational activities and resources online. Documentary films, crafts, activities, and other educational resources offer new ways to learn about each of America's wars since World War II, all easily accessible.
The Memorial's award-winning Virginians at War documentary series is now streaming for free on Vimeo. Educators may request a DVD set of the Memorial's films free of charge. Please contact: education@vawarmemorial.org.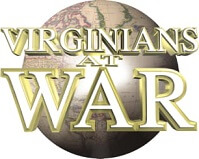 The Education team also offers free educational livestreams year round. See what livestreams are coming up soon and register HERE. (Previously recorded livestreams are available on our Vimeo Page.)