Activities for Kids
The Virginia War Memorial provides educational activities and opportunities for all ages! Download crafts, games, and lessons for free below. Scroll to the bottom to see previously aired livestreams for children, or visit our Livestreams page to see what programs are coming soon!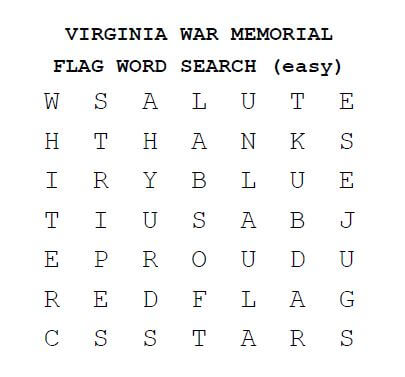 Flag Word Search (Easy) (Download PDF)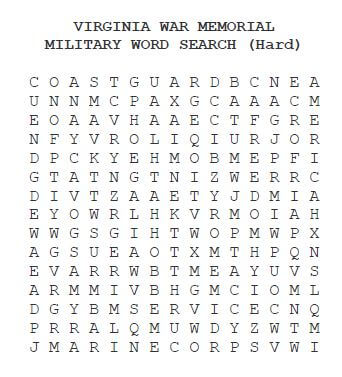 Military Word Search (Hard) (Download PDF)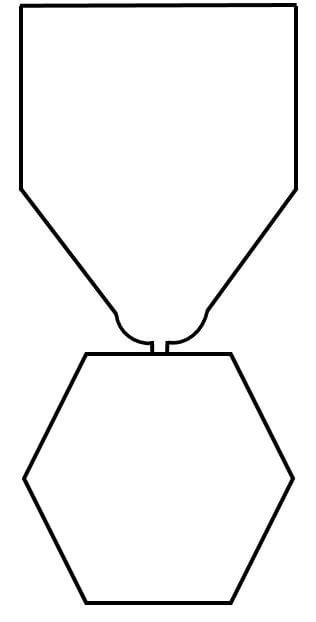 Design Your Own Medal (Download PDF)
Children and people of all ages can learn about the history of medals and ribbons in the United States Armed Forces, and design their own!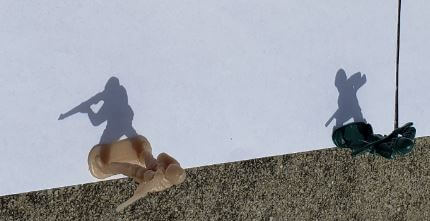 Exploring Shadows (Download PDF)
Use toy soldiers and the sun to create unique battle scenes and landscapes!