Rent the Memorial
Host your special event at the Virginia War Memorial. With one-of-a-kind indoor and outdoor spaces, the Memorial is ideal for everything from small business meetings to formal receptions – even dinner events for as many as 600 guests.
Your guests will enjoy breathtaking views of the James River and the Richmond city skyline. They may also have the opportunity to enjoy the Memorial's exhibits and the inspiring Shrine of Memory.
Tables, chairs, podiums, projection systems, and full A/V services are available. All proceeds from facility rentals support the non-profit Virginia War Memorial Educational Foundation to help fund the Memorial's educational and patriotic programs and events.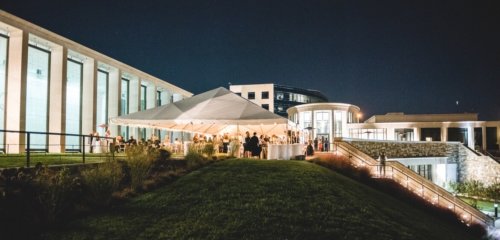 For more information or to get started on your planning, please contact:
Annie Warman
Engagement and Outreach Manager
awarman@vawarmemorial.org
804.786.2176