Field Trips & Distance Learning
Our student programming is designed to enrich classroom curriculum with the personal stories of the men and women who experienced history firsthand. Join us for interactive field trips and distance learning programs that develop connections between today's students and the Virginians who came and served before them.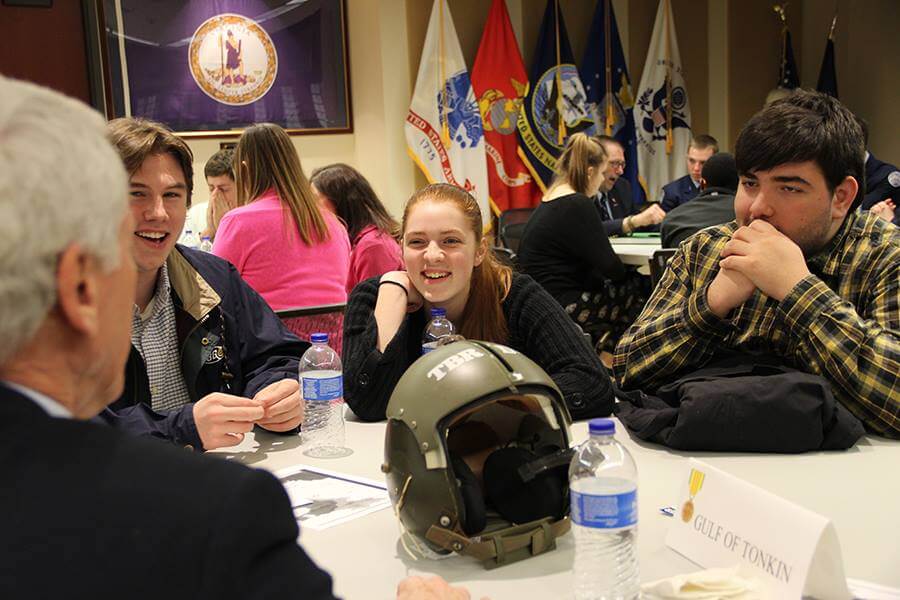 FIELD TRIPS
Join us on-site at the Virginia War Memorial for a personal, comprehensive look into the lives of those who served and sacrificed during America's wars.
We are pleased to offer a standard 90 minute tour that offers an overview of American wars, with focus on World War II through the present. Standard tours include a 4D film and the opportunity to explore a variety of galleries and exhibits, as well as the chance to walk through the Memorial's Shrine of Memory to honor those Virginians who paid the ultimate sacrifice. These tours are docent-led, with many docents being veterans themselves.
For teachers looking for a more customized visit to the Memorial, we are happy to work with you to develop a tour that fits your content and time needs. If you are a teacher who is interested in a customized tour, please fill out the request form below and indicate your additional requests in the "Additional Requests" section, and one of our educators will get back to you soon to finalize the details.
Field Trip Details:
Timing: Standard tours are 90  minutes, though the length of a tour can be customized to your needs.
Lunches: Student groups are welcome to eat on-site with advance notice. The Memorial has both indoor and outdoor spaces that can accommodate students, though indoor spaces are subject to availability and must be scheduled upon registration.
Group size: At this time, we can accommodate groups of up to 120 students at a time. Larger groups are invited to split into two, and rotate between the Virginia War Memorial and another local museum (reach out to education@vawarmemorial.org for suggestions)! Please note that some larger groups may not be able to participate in activities beyond the scope of the standard tour.
Homeschool groups: Homeschool groups and co-ops are always welcome, and will be scheduled with the same guidelines as indicated above. Individuals are also welcome to join us for our Homeschool Days held each Fall!
Cost and Grant Assistance: Field trips to the Virginia War Memorial are always FREE. To help offset the costs associated with taking a field trip, the Virginia War Memorial Foundation has established a Field Trip Assistance Grant for qualified school groups. To learn more about the Field Trip Assistance Grant, see below.
FIELD TRIP ASSISTANCE GRANT INFORMATION
Field Trip ASSISTANCE Grant Application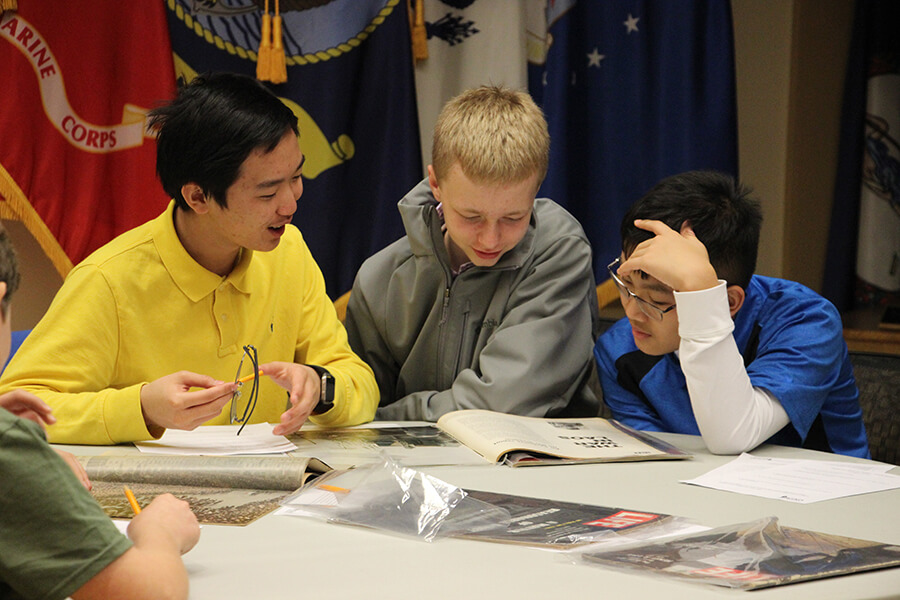 DISTANCE LEARNING (coming spring 2020)
For schools and student groups who are unable to take a field trip to the Virginia War Memorial, we also offer distance learning opportunities!
These programs can be broadcast from our Long Distance Learning Studio in Richmond, VA straight to your classroom, anywhere in the world. The VWM offers both scheduled programming through StreamableLearning and the opportunity to schedule one-on-one classroom programs on demand. We are also developing a video archive of previous programs that will be available soon.