Field Trips & Distance Learning
Our student programming is designed to enrich classroom curriculum with the personal stories of the men and women who experienced history firsthand. Join us for interactive field trips and distance learning programs that develop connections between today's students and the Virginians who came and served before them.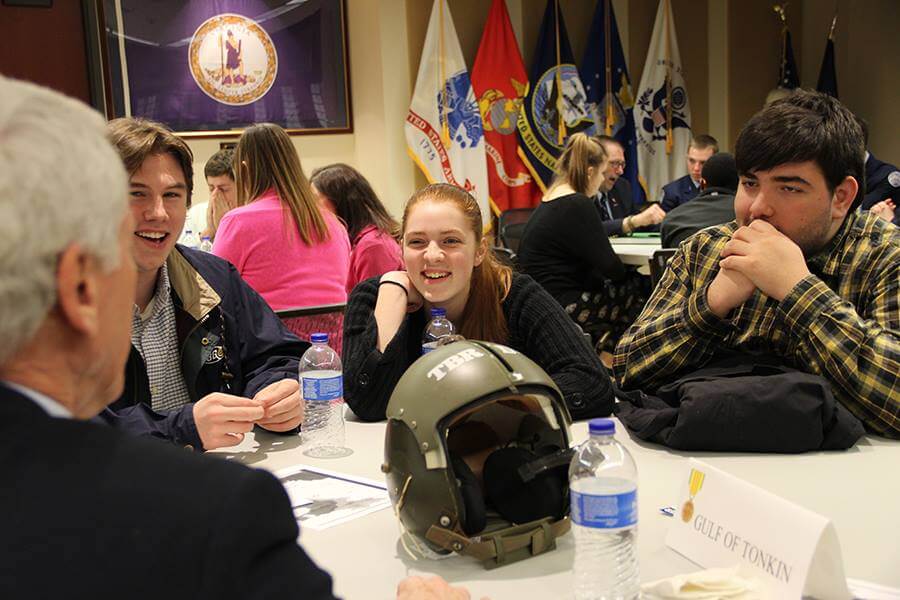 FIELD TRIPS
Join us on-site at the Virginia War Memorial for a personal, comprehensive look into the lives of those who served and sacrificed during America's wars.
During the 2020-2021 school year, we are carefully monitoring the spread of COVID-19 and adjusting our on-site programming accordingly. During Fall 2020, we will NOT be offering formal field trips. However, if you want to bring a small group of students to tour the Virginia War Memorial during this time, please contact our Education Department (education@vawarmemorial.org) and we may be able to provide activities for a self-guided tour.
In the future, we look forward to returning to our standard grant-funded field trip programs that provide an overview of America's wars, with focus on World War II through the present. In the meantime, please join us for our Distance Learning programs below!
---