Scout Days
The Virginia War Memorial offers Girl Scout and Boy Scout events each year in the Spring, as an opportunity for children and their families to learn more about the VWM, service, and leadership. See upcoming events below:
Girl Scout Patch Program – March 14, 2020: A program with discovery, connection, and actions to earn the VWM "See Freedom Speak" patch. Online registration through the Girl Scouts is required. For additional information, please contact Kyndall Drumheller at Kyndall.drumheller@dvs.virginia.gov.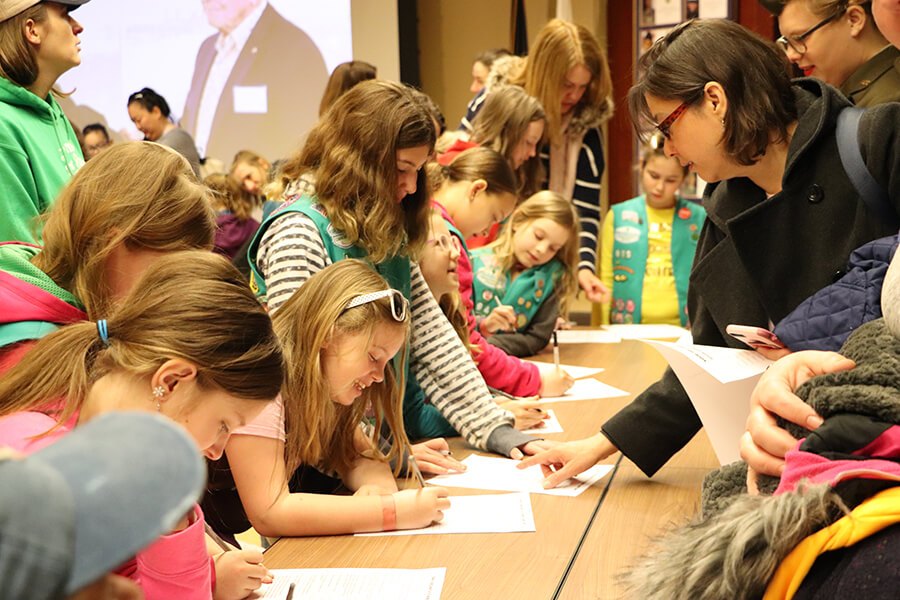 Boy Scout Merit Badge Day – March 21, 2020: registration will be available through the Boy Scouts beginning late 2019.