Commonwealth's 66th Annual Memorial Day Ceremony
Memorial Day 2022 was a wonderful occasion to gather and remember all who have made the ultimate sacrifice in service to their country. Thank you to everyone who joined us, in person and online.
On this important holiday we gathered to celebrate, honor and remember.
View the full 2022 Memorial Day Program Online:
---
We are expecting larger than normal crowds this Memorial Day, particularly if the weather is nice. We are also broadcasting the ceremony live through several channels. We advise, if you're planning on joining the event in-person, to arrive early and plan time to park and find a seat.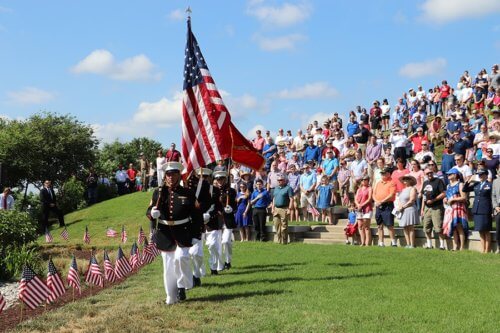 PARKING:
Parking is available on-site in the Memorial Garage. Auxiliary parking will be available at the VHDA and Afton Chemical (accessible via Spring Street.)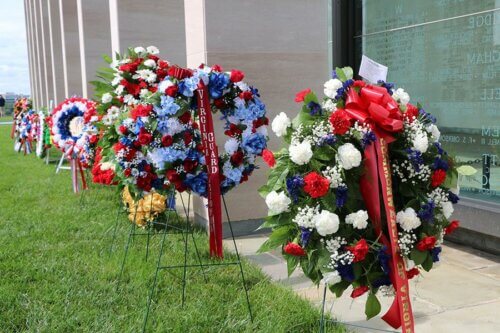 WREATH-LAYING: 
If you or your organization would like to lay a wreath in the Shrine of Memory at the conclusion of the ceremony, you must register your wreath Monday morning. There will be an outdoor tent with VWM staffers available to help you register your wreath.
---
LIVESTREAM INFORMATION:
If you chose to join us from home, you are welcome to tune-in here.
We will also be livestreaming the ceremony on Facebook at Facebook.com/VirginiaWarMemorial
Live broadcast will be on WTVR-TV CBS 6.1 & 6.3 television in Richmond, and available on CBS's website.
Questions? Check in with us via email at
robert.paylor@dvs.virginia.gov
, call our front desk at 804.786.2060, or check this page or social media for updates.
---
SPEND THE AFTERNOON WITH US: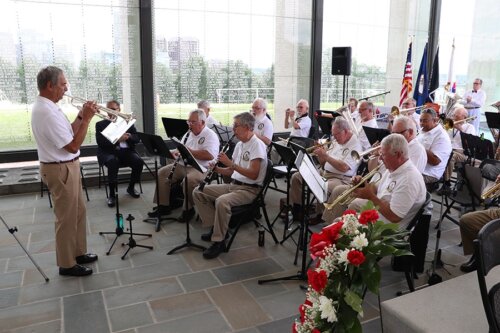 After the official Memorial Day Ceremony for the Commonwealth of Virginia, we invite you to stay on-site for a concert by the Richmond Cadet Alumni Band and Friends. The concert begins at 2:00 p.m. Attendees are encouraged to bring chairs to enjoy patriotic music with the Shrine of Memory and Richmond skyline as the backdrop.
---
STUDENT ART CONTEST: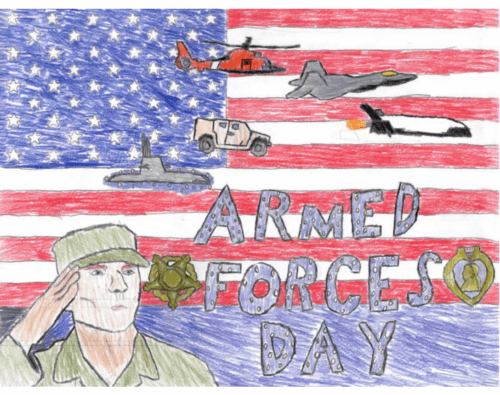 The Winners of the Student Art Contest will be announced on Memorial Day. View the entries in our online gallery.
---
COLOR OF FREEDOM: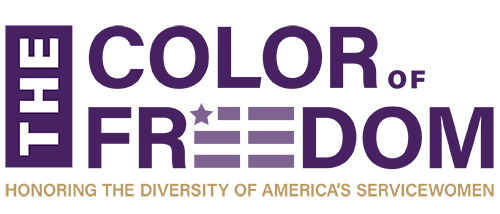 The "Color of Freedom" exhibit, on loan from the Military Women's Memorial in Arlington, VA, will be open to the public in the Veterans Art Gallery, on the lower level of the C. Kenneth Wright Pavillion. Guests are encouraged to view the exhibit, on site until June 27.  LEARN MORE
---
MAKE A MEMORIAL DAY GIFT:
If you are considering a gift in honor of those who made the ultimate sacrifice, today is the day. Some of our generous Board Directors have issued a challenge to match every gift, dollar for dollar, up to $70,000.