Why I joined the Memorial Guard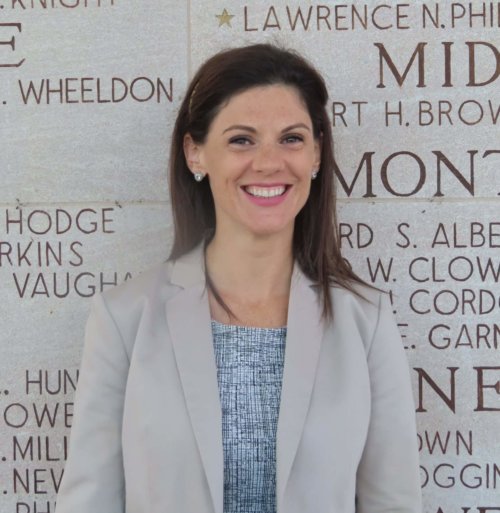 As a working parent, I am constantly juggling a lot of priorities, especially when fitting things into my budget. Supporting the Virginia War Memorial Foundation by joining the Memorial Guard and being a monthly donor was a no-brainer for me. It is easier for me to find a small amount each month to support the organizations I care about, rather than try and make several large gifts at the end of the year, during the busy holiday season.
While I know first-hand that every dollar given to the Virginia War Memorial Foundation helps support the mission, I also know that personally I can make a larger contribution, one more significant for me, if I stretch my giving out over the course of the year. Being a monthly donor allows me to stay within my budget and create a giving plan that works for me.
Also, since I spend my working days as a professional fundraiser, I've become very selective about which organizations I choose to support. The Virginia War Memorial Foundation is not the only non-profit I give to, but it is the place I can see the direct results of my gift making a difference in the community, honoring and supporting veterans, and promoting history education throughout the Commonwealth.
You can easily make your monthly contribution online, you can create an autodraft through your bank, or you may call our Development offices and have our staff help you set up a giving plan that works with your budget.
Support the mission and organization we all care so much by joining me in the Memorial Guard and making yours a monthly recurring gift.
---
Mary-Michael Wachur is the Director of Communications and Development for the Virginia War Memorial Foundation.