The Missing Man Table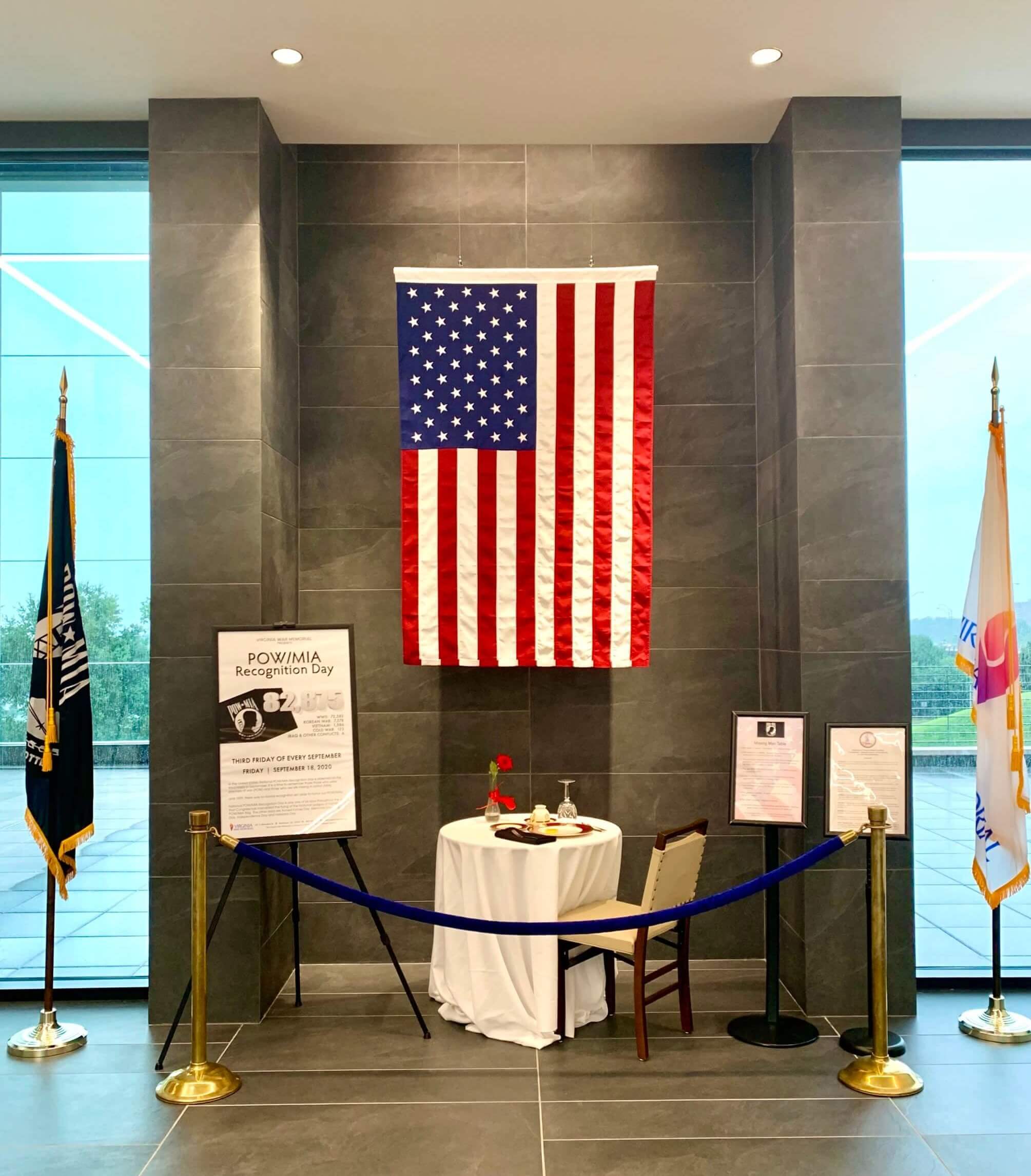 The Missing Man Table, sometimes referred to as the "Fallen Comrade Table," is meant to remind viewers of those fallen, missing, or imprisoned U.S. Military Service Members.
In honor of POW/MIA Day, every third Friday in September, a Missing Man Table is on display in the Robins Lobby of the Memorial's C. Kenneth Wright Pavilion. Each item on the table symbolizes different aspects of our feelings for those who have not come home. Often the act of setting the table is a ceremonial affair, wherein each piece of the place setting corresponds with a narration of its meaning and significance.
The Missing Man Table can vary in arrangement. For instance, sometimes you will see the table set for six, with five places representing branches of service, Army, Marine Corps, Navy, Air Force, Coast Guard, and the last representing their families on the home front. Sometimes the setting features the Bible to represent spiritual strength and faith that loved ones will return home.
The table at the Virginia War Memorial is set with a single place setting to remember those who are absent and cannot attend a meal because of their POW or MIA status. The setting uses official Commonwealth of Virginia china, which was presented as gift to the Memorial exclusively for this purpose from Virginia's Executive Mansion.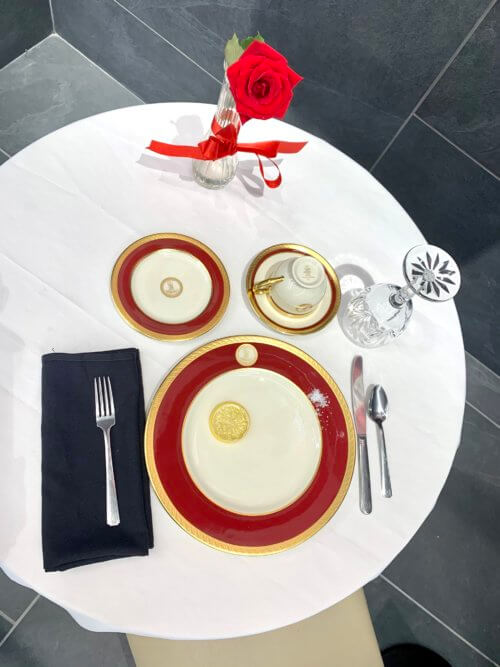 The table is round to show our everlasting concern.
The cloth is white symbolizing the purity of their motives when answering the call to serve.
The single red rose reminds us of the lives of these Americans and their loved ones and friends who keep the faith, while seeking answers.
The red ribbon symbolizes our continued uncertainty, hope for their return, and determination to account for them.
A slice of lemon reminds us of the bitter fate of those captured or missing in a foreign land.
A pinch of salt symbolizes the tears of our missing and their families who long for answers.
The glass is inverted to symbolize their inability to share a toast.
The chair is empty because loved ones are still missing.
This year, we have also updated our Virginians Missing in Action display to reflect those service members whose remains have been identified and returned in recent years.