Medal of Honor Recipient: Pfc. Desmond T. Doss
By VWM Education Intern, Tracy Tarkenton (VCU)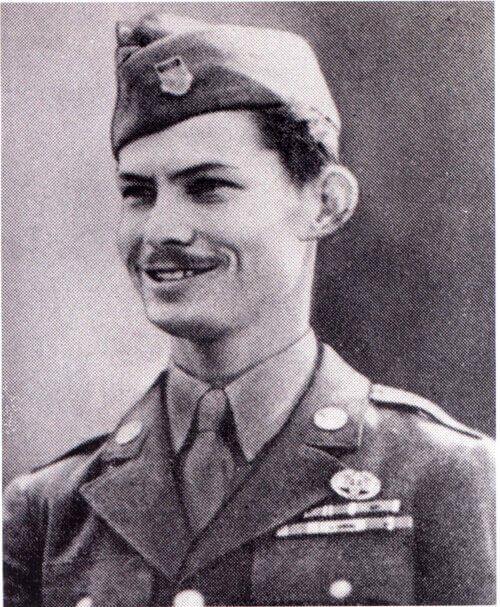 Desmond Thomas Doss was born on February 7, 1919, in Lynchburg, Virginia. He was the second born of William and Bertha Doss. He was raised as a Seventh-day Adventist and attended Park Avenue Seventh-day Adventist Church school. He remained in school until eighth grade when he found a job at the Lynchburg Lumber Company during the Great Depression. At 21, he would go on to become a deacon at Park Avenue Seventh-day Adventist Church. Prior to the war, Doss worked at a Naval Shipyard in Newport News, Virginia.
Following the bombing at Pearl Harbor, Doss felt obligated to join the military, but his strong religious beliefs held him back. He concluded that he was able to follow his religion and serve his country by becoming an Army medic. While in boot camp, Doss received backlash for his religious views. He was verbally and physically harassed while he prayed. Unit officers attempted to have him discharged for mental illness and court marshaled for his refusal to hold a gun, but Doss did not give up and eventually, the unit backed down and Doss remained in the Army. In 1944, Pfc. Doss was shipped
out with the medical detachment of the 307th Infantry Regiment, 77th Infantry Division. While fighting in Guam in July 1944, Pfc. Doss worked to provide aid to his comrades under intense gunfire, risking his own life. For his actions in Guam, Desmond T. Doss was awarded a Bronze Star for valor. Following Guam, the 307th Infantry fought in Leyte. Pfc. Doss's dedication to his fellow soldiers and his actions allowed for another Bronze Star to be awarded.
In April 1945, the United States fought the forces of the Japanese Empire in Okinawa. The 307th joined the lines in the fight at Hacksaw Ridge, and Pfc. Doss was alongside them. He removed all markings that indicated he was a medic, as he knew this would endanger him and his comrades. The men were under intense fire for several days. Pfc. Doss endangered himself to provide aid to his fellow soldiers. By May, fighting had not ceased, and all men were ordered to retreat. Pfc. Doss refused and stayed behind to assist the estimated 75 men who were too wounded to retreat. He was able to successfully rescue all 75 men and lower them to safety. On May 21, Pfc. Doss was severely wounded, but refused treatment and provided aid to others. Eventually, he was evacuated in late May because of his wounds and spent years recovering from them and tuberculosis, which he contracted while in Leyte.
On October 12, 1945, President Harry S. Truman presented then Corporal Desmond T. Doss with the Medal of Honor. Truman expressed his gratitude towards Cpl. Doss, and Doss related his actions back to the Bible and his religion. Following the war, Doss worked to recover from his illness and wounds. He underwent treatment and lost a lung and five ribs. He faced several medical issues that affected him for the remainder of his life. Desmond T. Doss died on March 23, 2006, in Piedmont, Alabama.
Desmond Doss is featured in the Medal of Honor Gallery along with 49 additional Virginia recipients at the Virginia War Memorial.