Hero Highlight – Andy Dee Anderson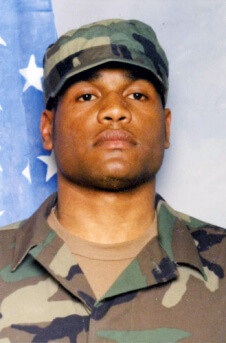 Andy Dee Anderson always knew he wanted to serve his country. Growing up in Falls Church, Virginia, Andy enjoyed school and athletics. He played football and basketball for JEB Stuart High School and is remembered as a great teammate who made sure everyone had a ride home after practice or a game.
After graduating in 2001, he attended Shenandoah University for one year before enlisting in the Army. Always seen as a shy and gentle person, Andy gained confidence as he grew closer with his brothers in arms. His family described him as being a natural leader who loved helping others.
Before deploying to Iraq in 2006, Andy proposed to his high school sweetheart and they decided to get married when he returned in October. Sadly, Andy would return home, but not the way anyone had hoped or planned.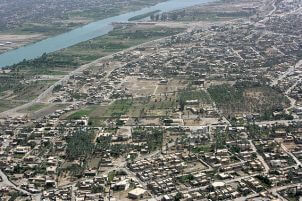 Ar Ramadi, Iraq
On June 6, 2006, Andy and his squad were building a barracks on base in Ar Ramadi, Iraq. After they had finished working for the day and started to clean up the area, an enemy mortar round struck. Andy was killed instantly. His family was devastated but knew he was doing what he felt called to do. The Virginia War Memorial honors Andy's sacrifice as well as the other men and women from Virginia who gave their lives for our freedom.