Growing Up in a Moment
Remembering Terry Plunk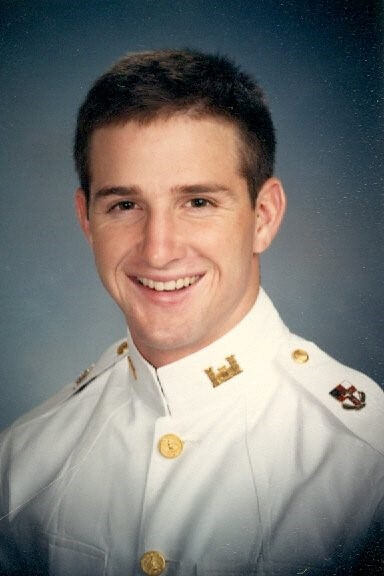 ---
1990-1991.
My freshman year (or Rat Year) at the Virginia Military Institute coincided with Operations Desert Shield and Desert Storm, commonly known as The Persian Gulf War. While my Brother Rats and I endured push-ups, buzz cuts, poor grades, and the never-ending need to shine shoes or clean our barracks rooms, we were vaguely aware of the war brewing in a part of the world none of us had ever seen. Many of us were from military families and several had a parent or sibling deployed as part of the operational build-up in Saudi Arabia. Two of our classmates, both members of the Virginia National Guard, were deployed. And still, The Persian Gulf War was something that existed only on the periphery of our lives, in short glimpses on the one television available to the cadets or in the periodic newspaper article at Preston Library.
Things changed on February 28th, 1991. That was the day that we learned that First Lieutenant Terry L. Plunk, US Army and VMI Class of 1988, had been killed during a mine-clearing operation in Kuwait. Valedictorian of his class at William Byrd High School in Vinton and a star athlete, Plunk excelled at VMI. He became a Regimental Officer and recipient of the Society of Cincinnati Medal for his class and was the George C. Marshall Awardee as the top Army ROTC cadet. He was a superstar and everybody liked him. And then he was gone, at the age of 25, only three years removed from graduating.
Suddenly, the travails of cadet life seemed far less important. War had come to my generation. We weren't kids anymore and those of us working towards a career in the military needed to gain perspective quickly. Terry's death was most certainly a wake up call for us. And the more I heard about him from those few still at VMI that new him, the more sobering the lesson became. Life was not guaranteed, and stepping into the military meant the possibility of being called on to make the ultimate sacrifice.
Decades later, I am now fortunate enough to direct the Virginia War Memorial. Every time I see Terry Plunk's name in the Shrine of Memory, enshrined with more than 12,000 other heroes, I feel a certain connection with a fellow VMI grad that I never met. His name reminds me of the loss of innocence that comes with every war; that the cost of war is very real. I for one am very glad that I know his name and I very much appreciate the means by which his sacrifice helped me grow up. All I can do now is tell others about Terry Plunk and hope that they understand why it is so important that his name, and all their names, endure.

written by Dr. Clay Mountcastle, Director of the Virginia War Memorial.