World War II Community Celebration (Off-Site)
Join the Virginia War Memorial Education Team and other historians and friends at the "Lifelong Learning Institute in Chesterfield" as we reflect on various aspects of World War II during this day-long event. This family-friendly event is free and open to the public.
They signed up by the millions and served for the duration, fighting Fascism and totalitarianism. Today, only a few of these brave men and women are still with us. Come learn about World War II and recognize the service of the WWII generation, both at home and overseas. Lectures from historians, artifact displays, and even a World War II veteran or two will be a part of this community event. There will be crafts and activities for kids too!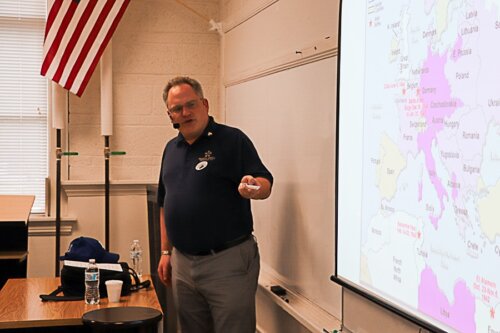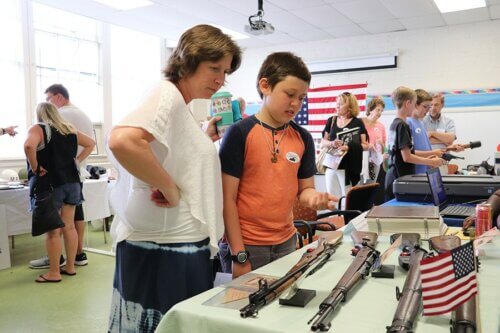 As part of this event, all veteran attendees who served from WWII to the present can register to be interviewed by the Archivist of the Virginia War Memorial. These interviews may be used to educate future generations.
We will feature museum educators and historians from Virginia and across the nation including:
Dr. Clay Mountcastle, Director of the Virginia War Memorial
Jim Triesler, Director of Education for the Virginia War Memorial
John Long, Director of Education, and Mitchell Gehman, Educator at the National D-Day Memorial
Howard Baugh, President, Howard Baugh Chapter – Tuskegee Airmen, Inc.
Amanda Williams, Director of the MacArthur Memorial
Keegan Chetwynd, Director of the Virginia Aviation Museum
Jay Ipson, Holocaust Survivor and Co-Founder of the Virginia Holocaust Museum
Chris Kolakowski, Director of the Wisconsin Veterans Museum
Leon Reed, Historian and Editor of the Bulge Bugle
Rusty Nix, Historian
This event is free and open to the public. It will take place at the Lifelong Learning Institute in Chesterfield at 13801 Westfield Rd, Midlothian, VA 23113.
Attendees are encouraged to register and bring their children, grandchildren, neighbors, and friends. Public parking is available for free. Lunch is not provided, but there are several lunch-options in close proximity.
There will be two individual online lectures available.