The Commonwealth of Virginia's Patriot Day Ceremony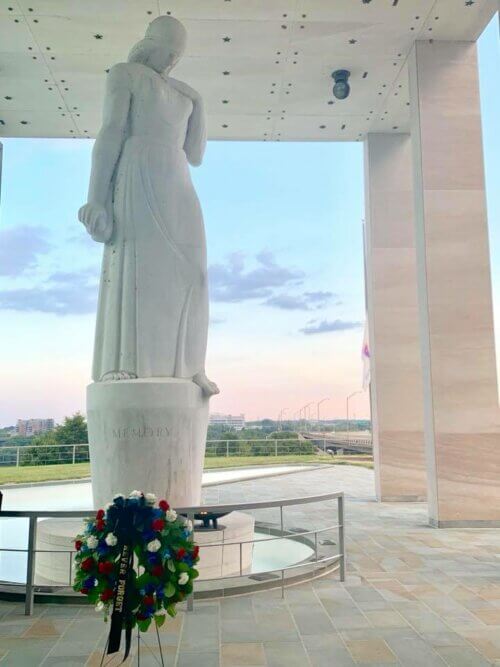 The Commonwealth's Patriot Day Ceremony will be held Monday, September 11, 2023 at 11:00 a.m. at the Virginia War Memorial in the Shrine of Memory.
This event will commemorate the 22nd anniversary of the terrorist attacks on the World Trade Center in New York City, the Pentagon in Northern Virginia and the downing of the jet aircraft in Shanksville, Pennsylvania that occurred on September 11, 2001.
The public is invited and encouraged to attend the ceremony. Attendees are requested to arrive early in order to be in place for the 11 a.m. start time. There will be a wreath laying ceremony and the Virginia Barbershop Chorus will perform a selection of patriotic music. Representatives from the Freedom Flag Foundation will also be on-site for the event.
The Virginia War Memorial's documentary film, A New Century, A New War, will be played in our Reynolds Theater throughout the day.
There is no admission charge and on-site parking is plentiful and free.
---
Learn more about the Freedom Flag's Symbolism: