ONLINE – Bosnia, A Real World Mission
The Bosnian War took place in Europe from 1992 to 1995. It resulted in over 100,000 Bosnians killed and 2.2 million displaced.
Join Virginia War Memorial Director, Dr. Clay Mountcastle as he shares his experiences participating in the United States Army Peacekeeping Mission in Bosnia during 1995 – 1996.
Dr. Mountcastle will share some of his original photos from his time in Bosnia.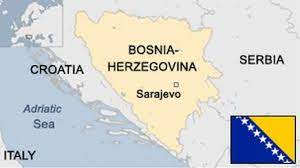 As always, this livestream event is free, but advance registration is required.