Leadership in America: Admiral James O. Ellis Jr, USN (Ret.)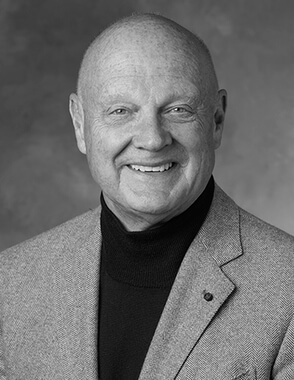 The Virginia War Memorial Foundation is proud to present guest speaker Admiral James O. Ellis Jr, USN (Ret.).
Admiral Ellis will be joining us as one of our 2023 "Leadership in America" speakers to discuss "Why Taiwan is not Ukraine (and vice versa.)" Ellis retired as President and Chief Executive Officer of the Institute of Nuclear Power Operations (INPO), located in Atlanta, Georgia, on May 18, 2012.
In 2004, Admiral Ellis completed a distinguished 39-year Navy career. His final assignment was Commander of the United States Strategic Command during a time of challenge and change. In this role, he was responsible for the global command and control of United States strategic and space forces, reporting directly to the Secretary of Defense.
A former Chairman of the Board of the Space Foundation, in 2018 he was appointed Chairman of the User's Advisory Group to the Vice President's National Space Council. He is the former Chairman of the Board of Level 3 Communications and served on the board of directors of the Lockheed Martin Corporation and Dominion Energy. Mr. Ellis has served as an Annenberg Distinguished Fellow at the Hoover Institution at Stanford University where he also holds an appointment as an Adjunct Professor in the Department of Management Science and Engineering.
Light reception following the lecture. No physical ticket will be mailed, guest list will be at the door.