Eyewitness to History: WWII Veteran Irving Locker
PART 1 of 2:
Join us for two very special days of interviews with World War II veterans this April.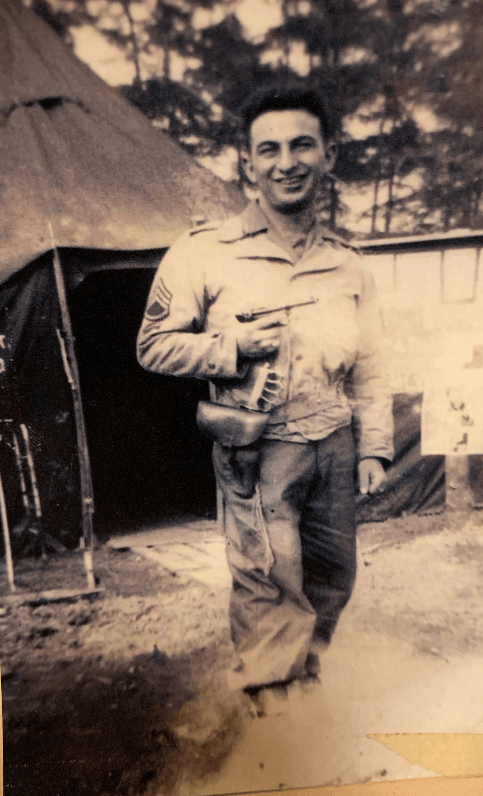 On Monday, April 26, we will be speaking with Irving Locker, who served with the 116 AAA Gun Battalion that landed on Utah Beach on June 7, 1944 and played a role in liberating the Gardelegen Concentration Camp.
Then on Tuesday, April 27, we will hear from WWII veteran and camp liberator Sgt. Hal Urban. Register for April 27 here: http://bit.ly/3l5Y08q 
---
All of the Virginia War Memorial's livestreams are free and open to the public, though registration is required. Register early, as there is limited space to listen live.
Previously broadcast and recorded programs are available at vawarmemorial.org/learn/livestreams.
Contact Assistant Director of Education Morgan Guyer (morgan.guyer@dvs.virginia.gov) with any questions or issues with registration.