Bus Trip: Ft. Lee Museums and Petersburg
"At Ease on the Bus" takes Virginia War Memorial Foundation Supporters on guided trips to some of Virginia's most remarkable destinations. In 2022, we will take three special trips to places that celebrate and honor Virginia's veterans and active-duty service members.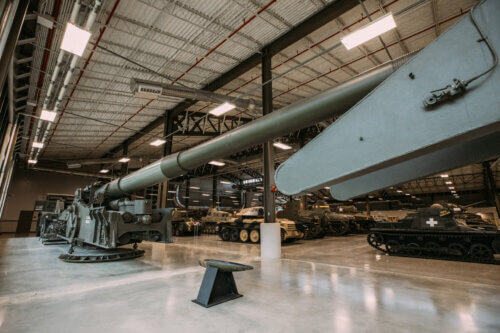 On Wednesday, July 13, attendees will visit Fort Lee, which will include tours of the Women's Army Museum, Quartermaster Museum, and the Fort Lee Ordnance Training Center (open by invitation only). Director of the Virginia War Memorial, Dr. Clay Mountcastle, will also lead a tour of Petersburg National Battlefield Park.
A seat on the bus is $122 and includes lunch, snacks, beer/wine for the bus ride, and a tip for the driver. Insider trips are for adults ages 21 years or older. Space is limited to 25 guests per trip. Contact awarman@vawarmemorial.org with questions.