Bus Trip: Arlington National Cemetery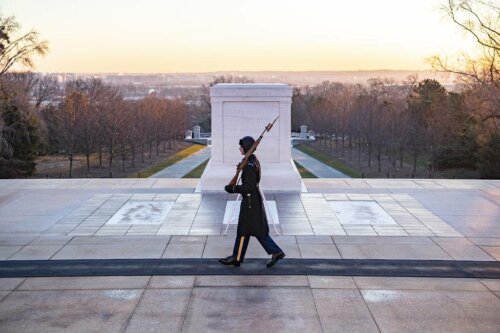 In the first of our 2022 Bus Trip Series, At Ease on the Bus, the Virginia War Memorial Foundation invites you to join your fellow historians for a visit to Arlington National Cemetery.
Attendees will visit Arlington National Cemetery, receive a tour of the Caisson Platoon Barn, and visit popular sites such as the grave of President John F. Kennedy, the Arlington House, and the Tomb of the Unknown Soldier. Lunch provided.
A seat on the bus is $122 and includes lunch, snacks, beer/wine for the bus ride, and a tip for the driver. Insider trips are for adults ages 21 years or older. Space is limited to 25 guests per trip.