A Hero, Indeed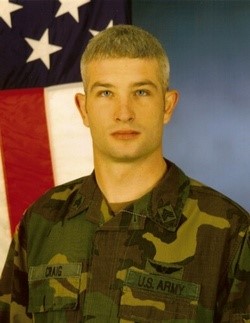 Several years ago, while assigned to the US Army's Combat Studies Institute at Fort Leavenworth, Kansas, I was charged with writing a chapter for a study on battles in Afghanistan. The subject of the chapter was an engagement that took place on 21 June 2006, high atop a ridgeline in the mountains of Northeastern Afghanistan involving a small group of soldiers from the 10th Mountain Division. As I researched, conducted interviews, and began writing, I quickly became familiar with the names of the Americans that fought that day, and in particular, the four that died. One of them was Sergeant First Class Jared C. Monti, who would receive the Medal of Honor posthumously for his actions that day.
But it was another name from that battle, Staff Sergeant Heathe N. Craig, that stuck with me the most and continues to do so today. Staff Sergeant Craig, who grew up in Mechanicsville and graduated from Lee-Davis High School in 1997, was a combat medic with the 159th Air Medical Company. His team responded to Sergeant Monti's radio call for medic support and raced to the top of the mountain in a Black Hawk helicopter as darkness set in and the enemy Taliban still in the area.
Because of the steep and rocky terrain, the helicopter was not able to land, and instead, had to hover perilously over the ridgeline while the wounded soldiers were hoisted up in a basket stretcher. After pulling the first casualty up into the Black Hawk, Staff Sergeant Craig went down in the basket to retrieve Private Brian Bradbury who was critically wounded. As they were being raised up to the helicopter, the hoist malfunctioned and the cable holding the basket snapped. Staff Sergeant Craig and Private First Class Bradbury plummeted hundreds of feet into the darkness. Both were killed.
Staff Sergeant Craig gave his life while attempting to save another. He was doing exactly what he was trained to do when tragedy struck and robbed a wife of her husband and two young children of their father. If they ever visit the Virginia War Memorial, I hope to tell them just how powerful Staff Sergeant Craig's story and legacy are and will continue to be, for me and for others.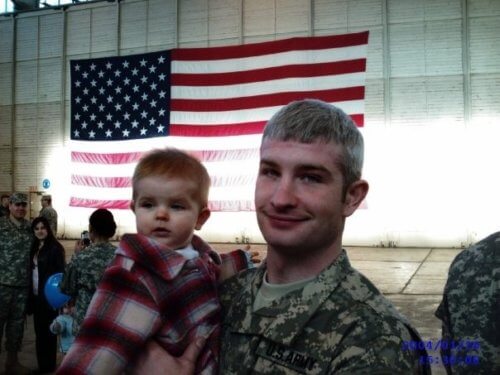 Heathe Craig was a combat medic. He is a hero of mine. These days, it's easy to understand why.
Medics. Doctors. Nurses. They fight what we can't see and they save lives every single day. They put themselves in harm's way because that's what the job calls for, and they aren't going to fail.
Heroes, indeed.
written by Dr. Clay Mountcastle, Director of the Virginia War Memorial
To read about engagement of 21 June 2006 in "Firefight Above Gowardesh," visit: https://history.army.mil/html/bookshelves/resmat/GWOT/VanguardOfValor.pdf