50 Years Beyond
The Vietnam Veteran Experience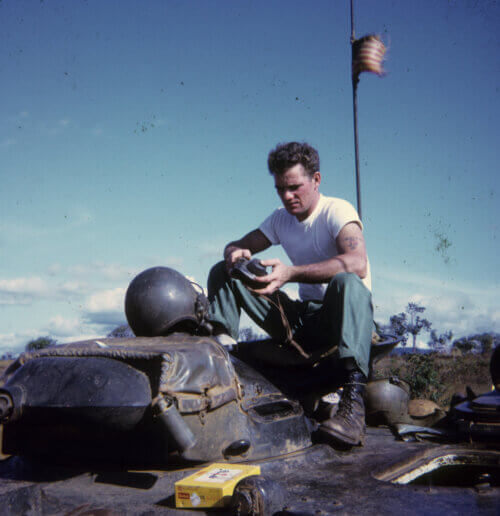 The Virginia War Memorial is planning a new exhibition featuring 50 of Virginia's Vietnam War veterans.
This exhibit will open on January 27, 2023, the 50th anniversary of the signing of the Paris Peace Accords, which were officially titled "Agreement on Ending the War and Restoring Peace in Viet Nam."
We plan to feature candid photos of 50 veterans during their time in Vietnam alongside professional portraits of those same veterans today–50 years beyond.
Memorial staffers are actively collecting in-country candid photographs of the era, museum collections, personal correspondence, and oral histories from those who served.
We are asking that veterans and their family members submit a digital photo (jpeg, tiff, or PDF file formats) taken during their military service while in Vietnam.
Be part of the Virginia War Memorial's effort to acknowledge and honor our Vietnam Veterans.
DEADLINE EXTENDED: Please follow the link to submit in-country photo(s) by May 31, 2022 for consideration.*
If you are unable to send us your photo online, please mail it to:
Fifty Years Beyond: The Vietnam Veteran Experience
c/o Virginia War Memorial, 621 South Belvidere St., Richmond, VA 23220
Send questions about this project to exhibits@vawarmemorial.org or call 804-786-2060
---
Disclaimer:
*The Virginia War Memorial will not reproduce, publish, or copy photos during the selection phase for the exhibit. Once 50 veterans are selected, the Virginia War Memorial will secure permission from the veteran to use their photograph(s).