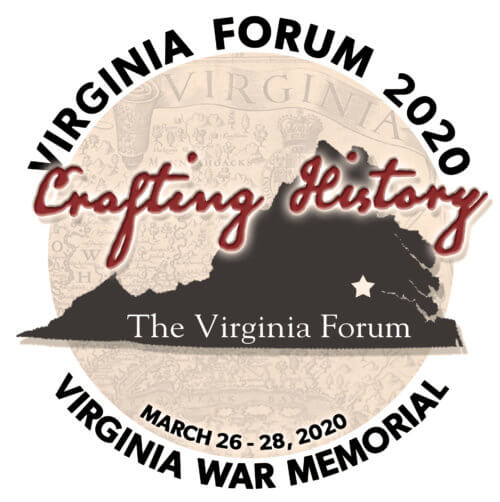 Update: June 15, 2020
Important Announcement from the Virginia Forum Board of Directors, June 15, 2020:
"Unfortunately, the nature of the public health emergency and the uncertainties of travel require us to cancel the Virginia Forum conference that had been rescheduled for September 2020. The Virginia War Memorial in Richmond will host the Forum on March 25-27, 2021. This page will be updated with information about the call for papers and details as to how the accepted proposals from 2020 will be handled. Thank you." 
Registration Information:
The Virginia War Memorial will be carrying over all 2020 registrations to March 2021, unless otherwise requested.
If you do not expect to attend the 2021 Forum and would like a refund, please contact vaforum2020@gmail.com. If you do not expect to attend but would like to make your 2020 registration fee a donation to the Virginia War Memorial Foundation, let us know that as well.
If you registered for an organization or for a group of people, you may roll-over the number of registrations, donate, or request a partial or full refund. If you would like to keep the number of registrations but the identity of the expected attendees will change, we are happy to work with you.
Please reach out to vaforum2020@gmail.com with any questions regarding your registration, and we hope to see you next March.