Birdies for Charity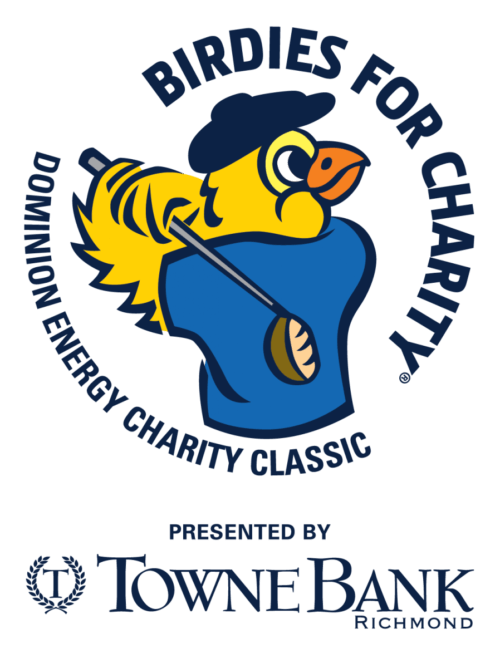 Now you can support the Virginia War Memorial Foundation during the Dominion Energy Charity Classic through Birdies for Charity presented by TowneBank!
This program gives you the opportunity to make your gift count 10% MORE because the PGA TOUR will donate an additional 10% of all the money raised through Birdies for Charity.
So, if you have been waiting to give NOW is the time! CLICK HERE to give the War Memorial 110%.
The program gives you an opportunity to give through flat donations OR based on the number of "birdies" made by PGA TOUR Champions players during the tournament.
---
What is a Birdie? A "birdie" is a score of one stroke better than "par" for any golf hole on the course. "Par" is the normal expected score on any given hole. For example, on a par-4 hole, a score of 3 is a birdie.
Donation Information
Online donations require a credit or debit card.
Flat-donations are processed immediately.
Per-birdie donations will be processed post-tournament once the number of birdies made during the competition rounds has been determined.
Checks are accepted. Checks must be made out to PGA TOUR Charities Inc., with the Virginia War Memorial in the memo line.
Please mail checks to:
Dominion Energy Charity Classic
707 East Main Street, Suite 1025
Richmond, VA 23219
Attn: Birdies for Charity
Tournament Information
When: October 17-20, 2019
Where: the Country Club of Virginia, James River Course
What: PGA TOUR Champions First Round Playoff Event
This program is operated by PGA TOUR Charities Inc., a 501(c)(3) charitable organization, and your gift is tax-deductible as permitted by law.